Galician Razor Shells with Garlic and Parsley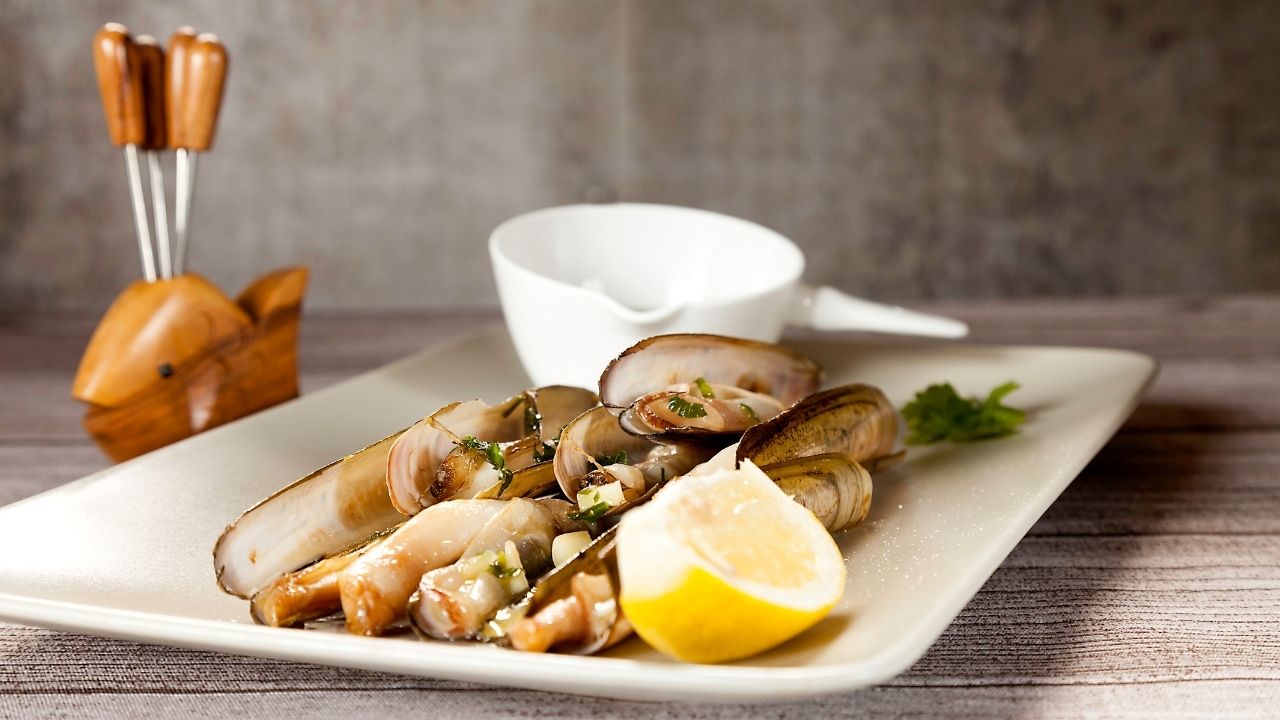 Good razor clams need practically nothing to be delicious. With this simple recipe of Galician razor clams with garlic and parsley you will see for yourself and you will be surprised with the result. As you can read in our article about razor clams and their benefits, they have almost no calories so you can eat them without fear, even if you are following a diet.
Ingredients
a can of Galician razor clams in their natural state
2 tablespoons of oil
1 lemon
garlic
chili pepper
parsley
salt
Galician Razor Shells with Garlic and Parsley recipe step by step
1.Open the can of razor clams and take out the clams. Place them on a plate to drain the water.
2. In a frying pan brown the garlic and the chilli with the olive oil and add the finely chopped parsley.
3. Add the broth from the can and let it reduce for a few minutes.
4. Add the razor clams for a few seconds to heat them. Just a few seconds to prevent them from drying out.
5. Serve on a plate and add a few drops of lemon juice.